Macedonians in the United Kingdom refers to people from the Republic of Macedonia that have formed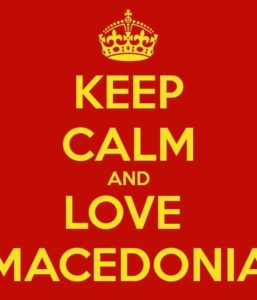 communities in or were born in the United Kingdom. The 2011 UK Census recorded a total of 2,983 residents who stated that their country of birth was Macedonia.
History of Macedonians in the United Kingdom
The majority of Macedonians in Britain arrived after the Socialist Federal Republic of Yugoslavia permitted emigration to the West in the 1960s and 1970s. Many Macedonians especially from the Demir Hisar, Bitola and Prilep regions left for Britain during this period. During the 1980s many professionals left Skopje to work in London for the Socialist Republic of Macedonia and for international organisations stationed there. Following the Breakup of Yugoslavia hundreds of ethnic Macedonians left for Britain. After the Yugoslav Wars in the 1990s many ethnic Macedonians and Albanians from the newly independent Republic of Macedonia left for Britain as refugees. In 2001 the number of people born in the Republic of Macedonia who resided in the UK was 1,285 although it is estimated by the Macedonian Ministry of Foreign Affairs that about 9,000–10,000 ethnic Macedonians live in England.
From Wikipedia, the free encyclopedia
---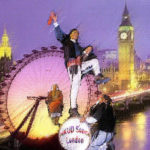 Since has been established, in November 2003, the MCAA "Sonce" is very active in promoting Macedonian national folklore within Macedonian community in UK and presenting it to the British and international public…
On 17th of November 2003, Macedonian Cultural and Artistic Association "Sonce" was founded in London. The inaugural meeting took place at the Bonnington Hotel; the president was elected and a draft statute document of the association was presented… more
---